WELCOME to The Bachelors' agent friendly and booking friendly site.
Dec founded The Bachelors with his brother Con before the fall of the Roman Empire!!!!!
Seriously, Con and Dec [ and The Bachelors ] have been around so long they not only know all the legendary Music Industry stories ...they were part of them... with stories told in The Kray Brothers books ... Sharon Osbourne's smash hit book 'Extreme' ... Keith Altham's revelations ... Tony Barrow's books on The Beatles... yep, Con and Dec are all over the shop! The Bachelors get a lot of attention.
The Bachelors outsold The Beatles in 1964 and 1965 ...
Biggest TV audience ever at The London Palladium ... yep, The Bachelors.
... Performing with The Pope? And recording a special version of "I Believe" for the present Pope. He loves The Bachelors.
Lots of gold records and constantly touring world-wide. 18 Chart Hits, 22Million sales and now released their 78th album 'Swinging Bachelors'. Con and Dec The Bachelors are the act that all aspiring young artists are advised to go and see ... masters of their craft ... harmonies to die for ... hit records to die for and an audience reaction that all other artists would die for.
This site makes it so easy to choose a date from your diary, contact The Bachelors on the 'Contact' page, book them and the 'Gallery' page provides all the necessary pictures, advertising material. The 'Media' page tells you what we are up to currently - what's happening in the life of Con and Dec The Bachelors.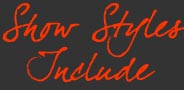 "The Cabaret Show - sometimes an hour sometimes two hours?"
"The Full Theatre Concert Show"
"Your Birthday/Anniversary Celebration"
And the latest innovation:
"The Questions and Answers Show" ... specially for that intimate WI or Rotary, Lions special night.
Dream up your own tailored presentation - with all The Bachelors' Hits and songs stretching from early Sixties to this year's hits --- 'fun' etched right through the show. Charmaine, Diane, Ramona, I Believe, I Wouldn't Trade You For The World, Sound of Silence, Unicorn and loads more.

Con and Dec The Bachelors are proud members and supporters of The Grand Order of Water Rats
Dec is Patron of 'Lark in the Park'. Con is Past President of Elland Rotary International

Con and Dec The Bachelors are proud members of Variety Club of Great Britain
Con and Dec The Bachelors are proud members and supporters of Sparks - the Sports Charity
Dec was last year awarded the highest distinction with Toastmasters International. He also provides speaking workshops for disadvantaged kids with Princes Trust. The 'go to' person for any advice on ShowBiz and the Music Industry.